Sweeper Training/Service School
We want you to understand the Regenerative Air System and your TYMCO sweeper completely, so you can get optimal performance from your equipment investment. That's why, for more than thirty years, we've offered two-day scheduled service schools at our facility in Waco, Texas. Managers, owners, operators and mechanics get hands-on training and answers to specific questions. Enrollment levels are kept low, so you and your team will get personal attention as well as the opportunity to learn from the experiences of other attendees through the interaction of the class.
When your operators and mechanics are thoroughly trained and knowledgeable about the TYMCO sweeper, you get better performance and a lower cost per operating hour.
---
Highlights of the TYMCO Service School
The Regenerative Air System
Servicing the Blower, Dust Separator and Pick-up Head
Hydraulic, Electrical and Water System Review
Rebuild and Repair Small Parts and Components
Using the BlueLogic® Control System
Manufacturing Facility Tour
Certificates of Completion Awarded to Attendees
30 Schools Scheduled per Year
Daily Ground Transportation to and from the Hotel
Lunch is Provided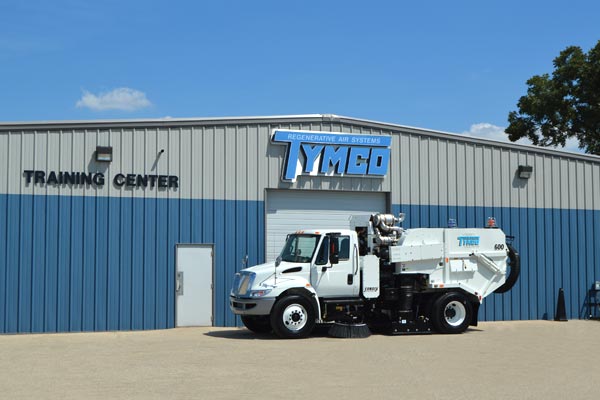 The Training Center, located at the TYMCO production facility in Waco, Texas.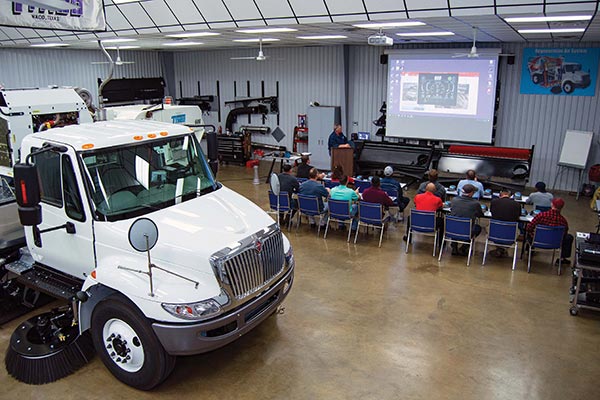 The 3500 square foot, temperature controlled TYMCO Training Center provides space for demonstrations on an operational sweeper and systems components.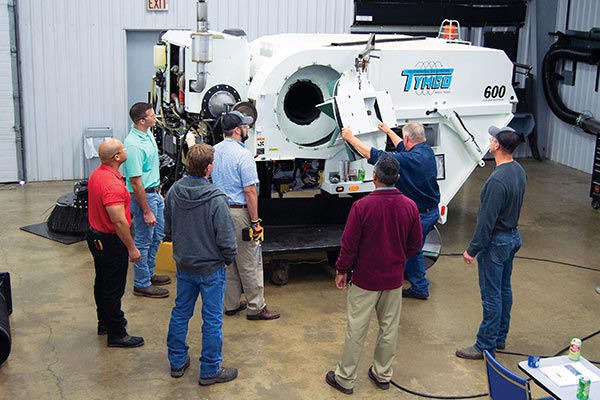 Instructor reviews proper maintenance, removal and installation of the blower assembly.
Attendees review components of the pick-up head assembly during removal and installation.
A Service School attendee receives her TYMCO Certificate of Completion.